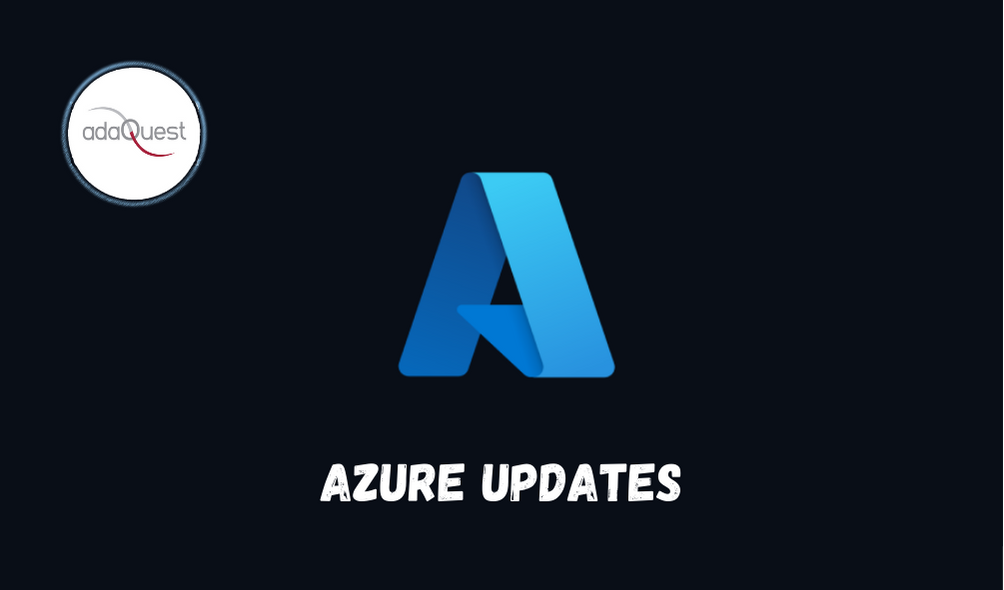 08 Apr

Azure Updates – Apr 01-08 2022

Get the latest updates on Azure products and features to meet your cloud investment needs.

Azure Bastion now supports the Kerberos authentication protocol in public preview.

Spark 3.1 is now generally available on HDInsight 4.0 release across all regions.

Apache Kafka 2.4 is now in Azure HDinsight.

New general-purpose and memory-optimized Azure Virtual Machines, which feature Ampere Altra Arm-based processors, deliver even better price-performance than comparable x86-based Azure Linux Virtual Machines.

IoT Central customers will now be able to quickly build new visuals in their dashboards by simply copying an existing tile.

We can now build an entire Azure Data Explorer environment with ARM template. Schema entities (e.g. tables, functions, policies) can be deployed without an external storage account.

Confidential computing DCsv3 and DCdsv3-series virtual machines (VMs) are in preview in Switzerland North and West US.

Microsoft is announcing the general availability of the Ebs/Ebds v5 memory optimized Azure VM series, that deliver up to 300% increase in remote storage performance compared to prior generation VMs.

You can now use reserved capacity with AKS via the capacity reservation feature.

You can now monitor the restore job health of your backed up blobs via Azure Monitor metrics and write custom alert rules on these metrics.

Enhance your security posture by privately connecting devices to Azure IoT Central via private endpoint, eliminating exposure to the public internet.

Accessing Azure storage table using Azure AD for authentication and Azure RBAC for authorization provides superior security over using shared key for access.

Enhance your security posture by leveraging Azure private endpoints to connect to your Azure Data Explorer cluster privately

Azure Backup now provides the capability to move long term retention (LTR) recovery points to low-cost archive tier for Azure Virtual Machines.

Forward Azure Automation diagnostic audit logs to Log analytics workspace to keep track of changes at the automation account level.

Update your apps to use Microsoft Graph.