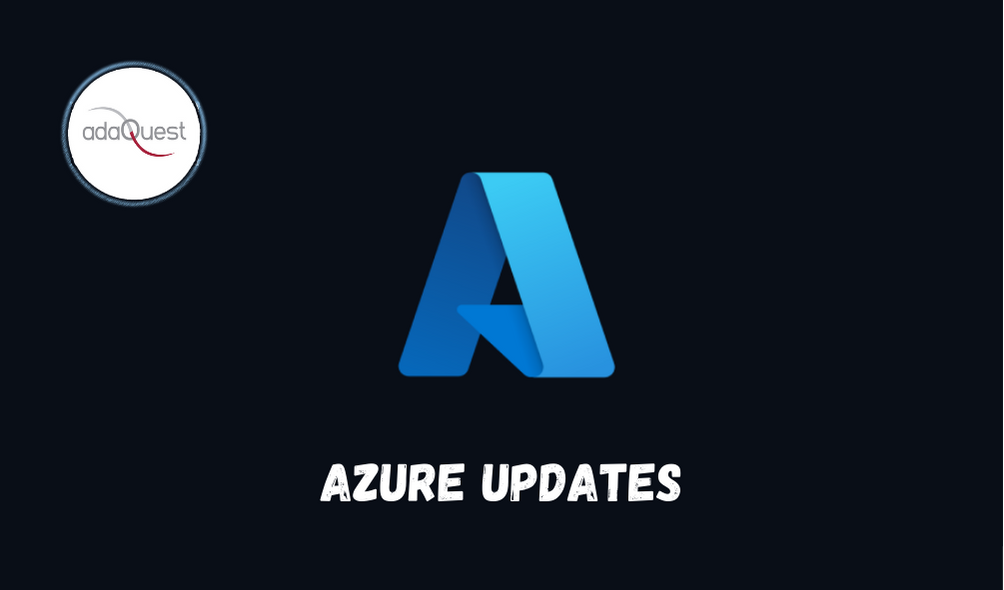 21 Jun

Azure Updates – June 06-10 2022

Get the latest updates on Azure products and features to meet your cloud investment needs.

Resource configuration changes enables you to query across your subscriptions and tenants to discover changes to your resources with Azure Resource Graph.

IPv6 support for Global Reach expands the possibilities for customers building dual-stack, hybrid networks with Azure.

Trusted launch virtual machine (VM) support for VMs using Ephemeral OS disks improves the security of generation 2 VMs in Azure.

Optimize and scale storage for Azure VMware Solution environments.

Develop your applications with more flexibility with a new higher 16MB document limit in the API for MongoDB.

Develop and test locally at no cost on Linux and macOS with Azure Cosmos DB Linux emulator with API for MongoDB support.

Store up to 1TB of data in Azure Cosmos DB serverless containers.

Use Microsoft Purview to manage access to your SQL sources using access policies.

Generally available updates made in early June 2022 for Azure SQL.

Azure Network Watcher packet capture announces support for virtual machines scale sets. This is as an out of the box, on-demand capability, enabling faster diagnostics and troubleshooting of networking issues.

Azure Network Watcher Connection Monitor announces support for virtual machine scale sets which enables faster performance monitoring and network troubleshooting through connectivity checks.

Ubuntu 22.04, AlmaLinux, and Rocky Linux now supported via the Azure Monitor Agent.

Azure Arc-enabled System Center Virtual Machine Manager enables on-premises System Center Virtual Machine Manager environments to be connected to Azure, unlocking Azure-based self-service for end users and developers.

Simplify the process of managing authorization using APIs against backend services using OAuth2.

Organize policy components into reusable modules that can be inserted into any policy document.

Deploy static web apps to the cloud using a simple CLI command.

Use the Event Grid Microsoft Graph API integration to subscribe to events from Azure AD, Outlook, and more.

You can now mount a file share as well as share data between multiple containers in Azure Container Apps.

You can now edit Azure Functions running on Linux from within the Azure portal.

You can now use custom domains and secure them with TLS certificates.

Use Azure AD managed identities with Azure Load Testing Preview to easily access other AAD-protected resources, like Azure Key Vault. Both system-assigned and user-assigned managed identities are now supported.

You can now create load tests quickly without prior knowledge of testing tools by entering your URL in the Azure Load Testing resource from the Azure portal.

You can now add another layer of security by bringing your own customer-managed keys.

Azure Load Testing preview now supports user specified JMeter properties, making load tests more configurable.

You can now configure your test to automatically split large input data evenly across the test engine instances.

The Azure SDK for Go has received a major update and data plane support for new services like Identity, Key Vault, Service Bus, and Tables.

Sweden Central and West Central US regions added to Azure Databricks.

Various Azure NetApp Files features have reached general availability and regional coverage has been expanded for Azure NetApp Files cross-region replication.

Regional coverage has expanded for Azure NetApp Files for standard network features.