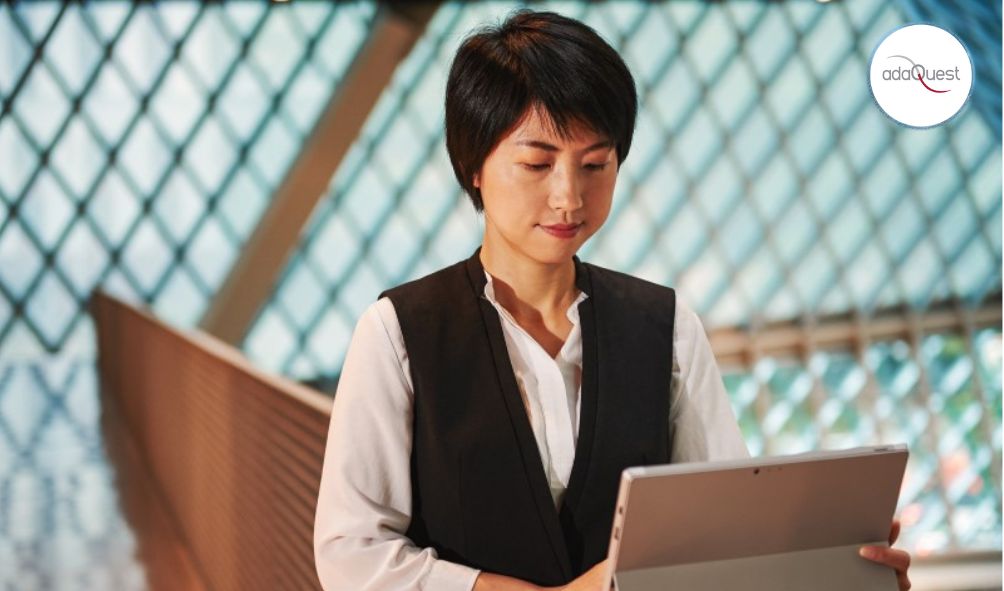 04 May

Introducing Copilot in SharePoint and new OneDrive experiences

Today, we embark on the next chapter for SharePoint and OneDrive. We are excited to share the latest SharePoint innovations that will make it simpler for customers to build compelling and engaging SharePoint sites and pages alongside a refreshed OneDrive experience. We, too, celebrate innovation across Microsoft Lists, Stream, and security and compliance updates.

Since its start in 2001, our vision for SharePoint has always been to be the world's most flexible content platform, offering you rich experiences for collaboration, compliance, and customization. SharePoint is growing faster than ever—we now have crossed over 200 petabytes per month powering new experiences across Microsoft 365, OneDrive, Microsoft Teams, Microsoft Stream, Microsoft Lists, Microsoft Loop, Microsoft Syntex, and more.

The last few weeks have been busy with exciting news and announcements across Microsoft 365 Copilot, the Microsoft Loop app (preview), the new Microsoft Teams (preview), Copilot in Microsoft Viva, and Microsoft Security Copilot. Today, we are introducing Copilot in SharePoint, which helps you turn your existing content into stunning SharePoint pages. And, we have more to share below.

We are pleased to share details about:
SharePoint in the AI era.
Design video throughout SharePoint with Microsoft Stream.
The new OneDrive: fast, organized, and personalized.
Collecting and packaging information with Microsoft Lists.
OneDrive and SharePoint content administration and security.
Each month, we deliver dozens of improvements for users, developers, and admins to Microsoft 365. Below is a summary of the next major wave we shared at the Microsoft 365 Conference (May 2 to 4, 2023).
SharePoint in the AI era
SharePoint is simplifying the experience for content authors. The future of SharePoint brings powerful, intuitive, and expressive experiences with fewer manual steps and the help of AI. The vision aims to unleash millions of site owners, news authors, page creators, and portal administrators to write, brand, publish, and share content with ease.
Introducing Copilot in SharePoint
Copilot in SharePoint helps turn your words into powerful tools for creating and editing SharePoint sites and pages. It's built on the Copilot System, which combines the power of large language models with your data in Microsoft Graph. And all within our existing commitments to data security and privacy in the enterprise.
As your web design partner, Copilot in SharePoint also takes your existing document or presentation and turns it into a page that uses the best web design visuals of SharePoint. It can help you rewrite key passages of text on the page too, helping you strike just the right tone that will drive engagement with your readers.
Build more compelling and engaging sites aligned to your brand
Employees have elevated expectations for engaging and beautiful digital experiences, and that's why we're expanding the aesthetic capabilities of SharePoint to empower you to make pages and sites that are bolder and more sophisticated than ever before.
Our investments focus on the full spectrum of solid web design: branding and theming, typography and fonts, grid and layout, video and imagery, and animations and motion. You can use Copilot in SharePoint to have confidence that your sites are taking advantage of all the latest design elements.
Here's a peek at the "art of the possible" with SharePoint's contemporary design and branding capabilities.
Brand authenticity is critical to the SharePoint experience. The new brand center in SharePoint empowers you to specify fonts, colors, logos, and other design elements that reflect the identity of your organization, products, subsidiaries, and more. You can reuse these branding elements across sites, and SharePoint will provide the right guardrails so you can be confident that site owners are aligning with your branding guidelines.
These are just a few of the announcements today that make it easier for everyone to design compelling and engaging SharePoint sites and pages. Learn about everything announced in SharePoint in the AI era: Announcing Copilot in SharePoint and 10 more innovations for content creators.
Design video throughout SharePoint with Microsoft Stream
The Microsoft Stream video playback experience has undergone some notable enhancements that will benefit users by making the video content more visible and usable where and when they need it. The web app player includes enhanced features such as transcripts, captions, chapters, sharing, background noise suppression, variable speed playback, and analytics. Our goal is to provide you with two video innovations that will help you make the most of your video content and reduce its time-to-market potential.
Microsoft Stream web part updates
The updated Microsoft Stream web part displays single and multiple videos on SharePoint pages—with folders and playlists.
Video page templates
Make it easier than ever to produce professional video content for your intranet. The new video-focused page templates help you publish professional content whether you start from SharePoint or Microsoft Stream.
If you need to create a piece of content where the video is the hero element, like highlighting the recording and content from a town hall meeting, you can use the new video page templates. You can create video pages not only from SharePoint but also from Microsoft Stream, making it easy to start right from the video itself.
Learn more about enhanced video in Microsoft 365.
The new OneDrive: fast, organized, and personalized
OneDrive gives you the freedom of anywhere access and file collaboration backed by world class security and compliance. We are excited to announce a refreshed OneDrive experience for work and school that spans file experiences across Microsoft 365. It's designed to help you get to your files quickly and keep content organized—giving you faster access to your content so you can be more productive.
Beautiful, refreshed OneDrive
Home, people, and meetings views to get back to your work quickly.
The new OneDrive start experience is aware of how you work and infuses AI to help you work more efficiently. OneDrive helps find the right file, resume your work, and catch up on what happened while you were away. Whether you click on Home to see recent and recommended files or navigate to a view of files based on who shared them with you, or a unique view of content tied to your meetings—OneDrive becomes more personalized and will save you time.
Simple sharing across all Microsoft 365 apps
OneDrive is simplifying the file-sharing experience across Microsoft 365 apps. It's less cluttered and easier to use. We've also updated the "copy link" experience, so you see clear, temporary, on-screen confirmation—saving you a click. Share a link with confidence and consistency.
Learn more and Experience the new OneDrive: Fast, organized and personalized.
Collect and track information with Microsoft Lists
Microsoft Lists helps unlock your team's full potential, keeping everybody organized and moving forward—together. Microsoft Lists enables teams of all sizes to track progress, share resources, and organize information through the flow of work. We're pleased to share how your smart information tracking app in Microsoft 365 is getting faster, smarter, and easier to use. Today is an opportunity for us to introduce new forms for cleaner information gathering, improve overall performance, and enable richer packaging options.
Updated forms for information collection inside and outside your organization
The foundation of Microsoft Lists is the data you track and manage. And it starts at the point of collection: collecting feedback, reporting issues, planning events, and many other scenarios—often from multiple stakeholders. Now, we are making it easier to collect information through modern forms. You can create and share multiple forms for the same list—for example: one for internal members and one for external guests.
All form responses appear at once, creating a seamless, end-to-end information-gathering and tracking experience.
Performance enhancements and updated user experiences
We've supercharged Microsoft Lists in the browser, for the progressive web app, and inside Microsoft Teams—to load in half the time. At the top of the page, you'll see new applied filters—to see what you're filtering and to clear filters fast, item groupings, and create and switch views in a simplified way. And to see who is collaborating, Microsoft Lists now shows you who's working inside the list and where—in real time.
Complete, custom templates—now with automation built in
We're bringing powerful new capabilities to Microsoft Lists templates. Coming soon, you'll be able to package Microsoft Power Automate flows into custom Microsoft Lists templates. Start your lists with less setup time—packaging the repeatable value of structured data, custom views, and automatic workflows. This enables turnkey business applications that anyone can create in just a few clicks—your custom templates alongside those provided by Microsoft.
Learn more about Microsoft Lists: Easier, better, faster, stronger.
OneDrive and SharePoint administration and security
Microsoft Syntex: SharePoint Advanced Management (SAM)—oversharing policies
Oversharing of content is another common concern in many organizations. Despite the right intent, users mistakenly share content with a broader audience that often results in unauthorized access to content. Especially as hybrid work and external collaboration become business existential themes, oversharing problems expand to a new level.
We are excited to announce that SharePoint data access governance insights is generally available. With these insights, regardless of how many sites are in your organization, you can view the top sites that are overshared and that matter the most and take actions on them.
We are also excited to announce that restricted access control policy for SharePoint sites is generally available. With this advanced policy, you can now restrict access to any SharePoint site, be it connected with Teams or Microsoft 365 Groups, only to the existing members of the parent Microsoft 365 group or a security group.
Learn more about SharePoint Advanced Management (SAM) and the SAM licensing.
SharePoint Mergers and Acquisitions—cross-tenant content migration
For many organizations, mergers and acquisitions and divestitures are investments to streamline growth. This often comes with the need to transfer the ownership of data between Microsoft 365 tenants. As two or more companies merge, the SharePoint Mergers and Acquisitions offers fast and efficient cross-tenant site content migration. OneDrive and Exchange in Microsoft 365 mailbox content migration is already generally available.
Today, we are excited to announce the preview of SharePoint cross-tenant content migration that enables scenarios like mergers and acquisitions. It enables SharePoint admins to move sites across two tenants fast, while at the same time offering seamless user experience such that old sharing links continue to work.
To sign up, enroll here.
Learn more about the New era of content management and security in SharePoint and OneDrive.
Responsible AI at Microsoft
Microsoft is committed to creating responsible AI by design. Our work is guided by a core set of principles: fairness, reliability and safety, privacy and security, inclusiveness, transparency, and accountability. We help our customers use our AI products responsibly, sharing our learnings, and building trust-based partnerships. For these new services, we provide our customers with information about the intended uses, capabilities, and limitations of our AI platform service so they have the knowledge necessary to make responsible deployment choices.
Looking forward to seeing you in the future
Events are wonderful places where we can hear from you, understand how you are doing, and focus on how we can help. We are so grateful that the best community in tech (spanning SharePoint, Teams, Microsoft Power Platform, and more)—you continuously rise to the occasion across in-person and virtual community events around the world. Thank you for sharing your knowledge and fostering meaningful connections in this community we all love. We've taken a step forward to help and support more—we call it Community Days—a front door for events around the globe, driven by your voice, supported by Microsoft. Review upcoming events and submit your own, and see you soon.
Also, keep an eye out for exciting and related news during Microsoft Build (May 23 to 25, 2023). It's an exciting moment for solution builders and developers alike to expand and customize your intranet.
_