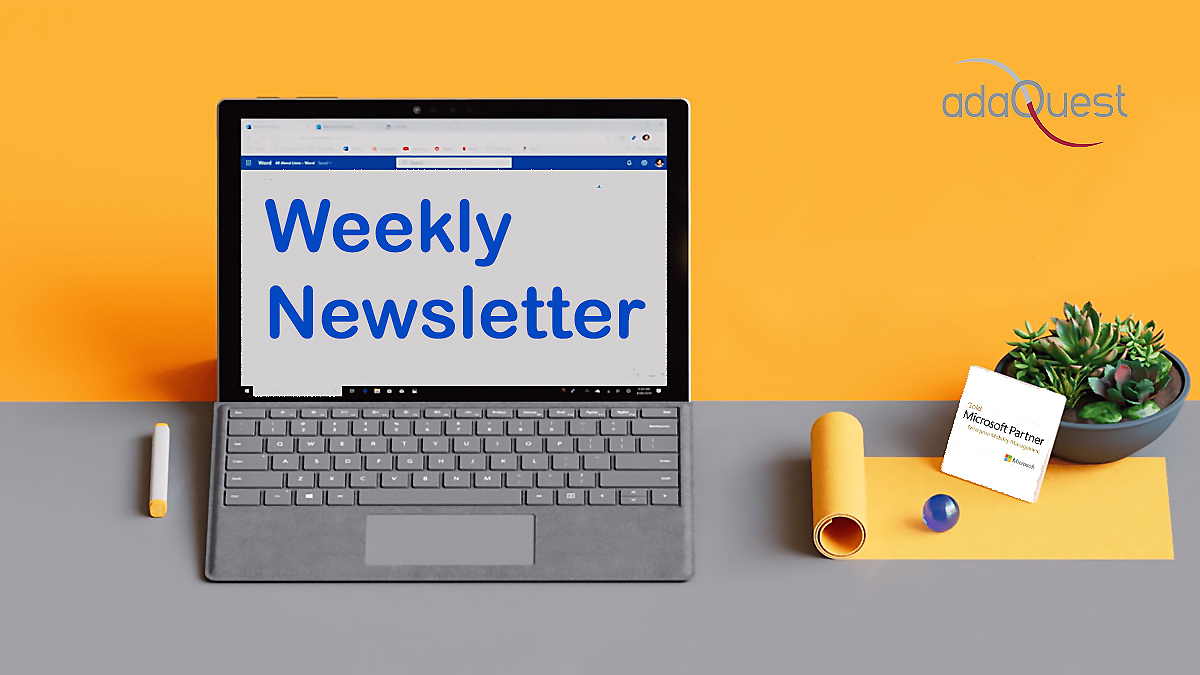 28 Jun

July 2021 Newsletter – Week 1
Microsoft Tech News Update.
Start the week with the best way!
Get our Weekly Newsletter and stay Up-To-Date!
Call Health Panel now provides Teams end-users functionality that helps identify issues during a Teams meeting or a VOIP call. This empowers end-user with the diagnostics to investigate audio, video, content sharing or network related issues.
Read More
Investments in Azure and Microsoft 365 can streamline your transition to the cloud and make it easier to manage endpoints across your organization. The "north star" for endpoint management transformation involves a holistic end-to-end solution set that simplifies operations, optimizes user experiences, and increases security using the best of suite culminating in a modern, cloud-managed Windows endpoint. Microsoft 365 provides this holistic solution across the entire framework.
Read More
Speed Dial is coming to iOS and Android and users can now get into a call with their preferred contacts with greater efficiency than before.
Read More
This new feature will allow users to create rich, information-dense SharePoint pages. As part of this release, we will enable the page author to configure sections within the SharePoint page to be able to expand, collapse and set the default page-load state for the section.
Read More
Originally announced in MC219641 (July '20), as Microsoft Teams has become the core communications client for Microsoft 365, this is a reminder the Skype for Business Online service will retire July 31, 2021.
Read More
Before the start of the new school year, Microsoft revealed that it is currently working on a new feature for Microsoft Teams that will make communication easier.
Read More
Within the desktop app in-meeting experience, organizers can choose to lock their meetings to prevent subsequent unwanted join attempts.
Read More
We're making some changes to Guest Access in Microsoft Teams settings. Currently, Microsoft Teams prevents guest collaboration in the guest tenant once the Allow Guest Access in Teams setting is set to OFF in the M365 Admin Center.
Read More
This feature update of Live transcription with speaker attribution in Microsoft Teams meetings is a written record of the conversations available during and after the meeting and will provide another way to both follow and review meeting conversations. This feature release will roll out on Teams desktop.
Read More
The "In development for Microsoft Intune" page in our documentation has been updated.
Read More