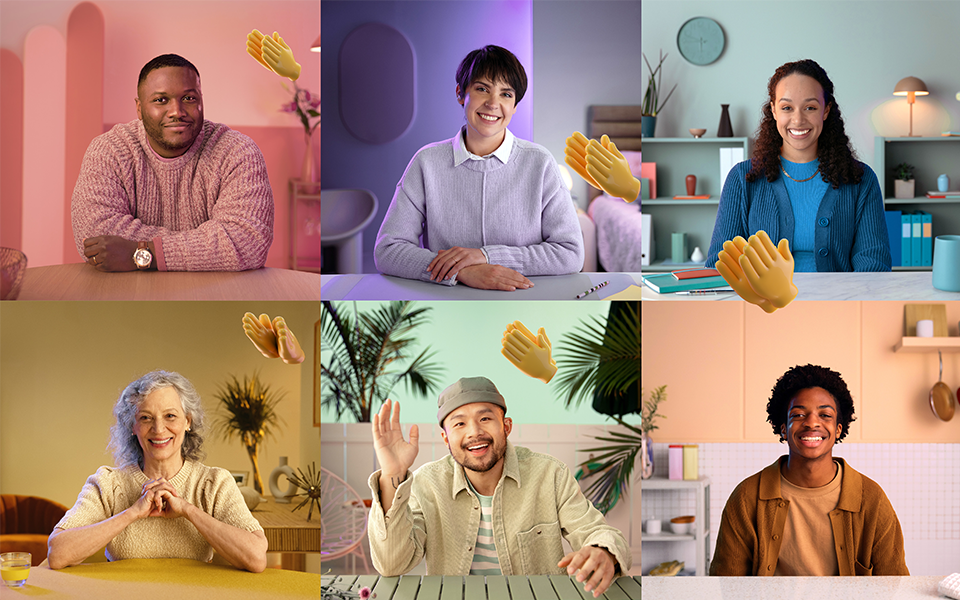 18 May

Microsoft Teams now brings family and friends together to call, chat, and make plans

For much of 2020 and 2021, people have endured missing their friends and loved ones. Yet while physical distance has separated us, we have also rediscovered the power and importance of being together. 2020 reminded us that success isn't fully celebrated without the ones who helped. Holidays aren't as memorable without connecting with friends and family. And getting things done is never as fun when we have to do it alone. At Microsoft, we aim to help everyone rediscover the joy of togetherness—because life's better when we get together.

As millions of employees around the world know, Microsoft Teams is already a leading solution for work communications and collaboration. But much of our lives are spent collaborating with people outside of work. In fact, listening to our customers, we have learned that families are craving tools to help them better connect, plan, coordinate, and share together online.
Available today: Personal features in Microsoft Teams
Today, we're announcing the general availability of personal features in Teams to people around the world on desktop, mobile, and web. From online calls that will make you feel like you're in the same place as your loved ones to group chats that will make coordinating plans with your loved ones a breeze, these personal features in Teams are designed to bring you closer to the people you care about so that you can call, chat, plan, and organize things big and small—together in one place.
Here are a few of my favorite features that now make Teams a great app to use with family and friends.
Video calls that will make you feel like you're in the same room
I know I'm not alone in missing those long dinners with family or banter with friends in coffee shops. While we've done our best to recreate these moments over video calls, the fatigue of regular video calls is real. To help with this, we are making Together mode, a key feature of Teams, available for use in your personal life. You can now turn any regular video call into a shared virtual environment using Together mode to help feel like you're in the same space as your family and friends. With Together mode, video call fatigue is reduced because your brain doesn't have to work as hard when compared to a standard video call. You can choose from a variety of new virtual environments such as a family lounge, coffee shop, or even a summer resort to make your calls more engaging, fun, and connected, even when you're apart.
And when at work, I love bringing more emotions and personality to our Teams meetings using live emoji reactions and GIFs, so I can't wait to use them to spice up calls with my friends and family.
The best thing is that if you miss a call where everyone in your group got together, you can always come back to catch up, read the chat thread and post your favorite GIF to carry on the conversation because chats in Teams don't go away even when your call is done.
When setting up a video call, we don't want anyone to worry about who can use Teams or whether you need different links for different devices. Video call links in Teams can be shared with anyone—even if they don't use Teams. Your friends or family can join a meeting using any device (PC, Mac, iOS, and Android) or web browser. This makes it so easy to plan everything, from a small get together with family or even a virtual wedding. Plus, you can invite up to 300 people1 so there's room for everyone.
Take it beyond chat and bring plans to life
Let's face it, organizing plans with friends and family—even something simple—can often be a giant pain. You have to coordinate across multiple apps to manage everyone's calendars, track tasks, share relevant documents, and so on. Teams makes all of that easier because you can now manage tasks both big and small without ever leaving your chats.
First, bringing people together in a group chat is as simple as adding people using their email or phone number. Even if someone you add doesn't use Teams, they can still see and respond to all group chats via SMS text messages2.
Once in a group chat, you can create a shared to-do list and assign tasks to others in the group. Everyone in the group can view and edit task details or check-off items when completed.
I also love that I can convert a message from a group chat into a task, so if my wife reminds me that we're out of bread, I can add it directly to the grocery list. This way, whether it's managing chores at home or planning the next weekend trip, I can get to the finish line with the help of everyone.
But what happens when the group has to make a decision? This was another place we knew we could take our learnings from Teams for work and apply it to consumers—with polls. Polling is a great way to track decisions such as where to meet for dinner or what day to hold Grandma's birthday party.
What makes Teams unique is that once the poll is completed, anyone in the group can take action based on the results, whether it's adding a group event or assigning tasks. To do this today, you'd have to use three different apps; one to coordinate through chat, one to add it to everyone's calendar, and one for tasks. Now you can do it all in Teams. Polls is coming soon, and I can't wait to use it to get my family to decide what to order for dinner.
It is also super slick to see the dashboard view in every chat. The dashboard neatly organizes all your group's shared content, from photos, files, web links, shared tasks, and upcoming group events. This has saved me so much time because I can now quickly jump in and out of my different group chats and easily access all the shared information related to that chat. For example, when I go to the chat with my family, I can see my kids' locations on the map3 or check what tasks my wife asked me to help her with. Then I can jump over to one of my group chats with friends, and I can see all the photos they shared with me, plus help fill out the spreadsheet they started to track all our favorite restaurants.
Balance life at home and work together in one app
This past year, the lines between work, life, and learning have blurred for so many of us. Many are constantly switching between tasks focused on our work and more personal tasks. Finding the right balance in this "new normal" looks different for each of us. I love the ability to manage my whole life in Teams, but I also want to be able to keep my worlds separate when necessary. Teams ensures separation is kept between your work and personal accounts. All files, contacts, chats, and other information for each of your accounts are kept separate. And I can easily switch between the two just by clicking on my profile.
I love that Teams can now be the true cornerstone of communication and collaboration across my entire life, streamlining how I stay connected but still maintaining important separation to help me find my right balance.
Use personal features in Microsoft Teams today
Personal features in Teams are available today, for free, and for people around the world. If you're using Teams for work, just click on your profile to add a personal account. If you're new to Teams, you can download the iOS, Android, or desktop app to get started today. You can also use Teams on any web browser, including my personal favorite, Microsoft Edge. Learn more about personal features in Teams.
We're so excited that Microsoft Teams, which so many of us have come to rely on at work, can now help people connect and get things done with their family and friends. We can't wait to hear your feedback and look forward to delivering more features over time.
---
1You can meet with anyone in a one-to-one call and speak up to 24 hours for free. For a group call (more than two people), you can meet with up to 100 participants and call up to 60 minutes for free. We are waiving these limits in light of COVID-19 so that you can meet with up to 300 participants and speak up to 24 hours for free until further specified.
2Chatting via SMS is available in limited countries and will be made available to other geographic locations on a rolling basis. Learn more about chatting via SMS.